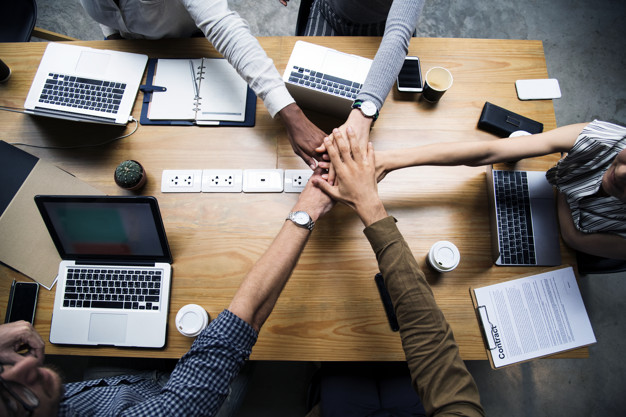 Our Team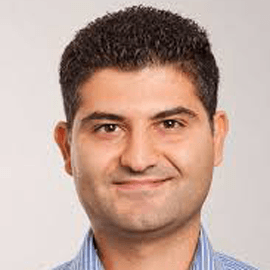 Professor Eren Demir
CEO/Co-founder
Eren is co‐founder of Bohemian Smartlytics Limited and Professor in Decision Sciences. He has participated and successfully completed over 25 research/consultancy projects (~£2.5M) in collaboration with healthcare providers and pharmaceuticals, such as capacity planning of hospitals; development of risk prediction algorithms; re‐designing services; evaluation of service outcomes, and development of models to measure cost effectiveness. Also, he was Director of Modelling and Analytics at Spirit Access Ltd (formerly known as Pathway Communications), where he delivered solutions based on the patient pathway that add value to the patient, the National Health Service (NHS) and industry. Before venturing into industry, he had various appointments over a 5‐year period as a Senior Lecturer at University College London and University of Westminster.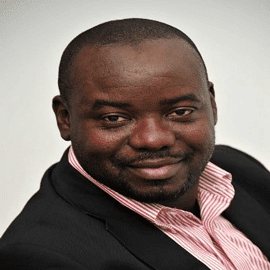 Shola Adeyemi, Ph.D.
Chief Innovation & Strategy Officer
Shola is co‐founder of Bohemian Smartlytics Limited (BSL). Prior to co‐founding BSL, Shola has been Global President of STATSXPERTS CONSULTING LIMITED, a data analytics consulting company with focus on healthcare analytics, including clinical trials. Before founding STATSXPERTS, he has worked in many different pharma and biotech companies including Biomedical statistician and Market Access Analytics Manager for Janssen pharmaceuticals Belgium, Global Lead clinical research statistics for SIRTEX, Germany and Principal Statistician at Mundipharma Research United Kingdom. Also, he was Director of planning, research, and statistics at medical laboratory science council of Nigeria where he left an indelible mark of change. Before venturing into industry Shola spent 8 years lecturing at the Obafemi Awolowo University, Ile‐Ife Nigeria.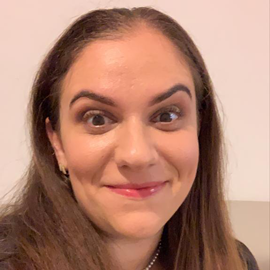 Mrs. Antonia Adeyemi
People Director
Interim Finance Operations
Antonia is the People Director at Bohemian Smartlytics, also acting as interim Finance Operations Manager. In this role, she has a global oversight of the marketing and pricing strategy, financial operations, and Human resources activities of the organisation. In addition to her role, Antonia is a Managing Director of STATSXPERTS CONSULTING LIMITED a data analytics consulting company with focus on healthcare analytics, including clinical trials. She is responsible for marketing, administration, and project management, as well as growing the business portfolio of StatsXperts. Prior to joining StatsXperts and Bohemian Smartlytics, Antonia has been working in different public and private sector organisations across the UK, Mainland Europe, Middle East, Africa, Asia Pacific as well as running global projects. Her field of expertise is developing middle – to – senior level executives, focusing on career coaching, leadership development and tailor-made talent solutions. She brings over 15 years of experience in global HR consultancy, Talent and Organisational Development, Employee Engagement and Change leadership. Antonia has a BSc in Marketing as well as BSc in International Economic Relations. She has a global HR Certificate from the Human Resources Certification Institute as well as a CIPD in Learning and Development. She is a self-starter, entrepreneurial, coaching leaders on business turnaround and empowering growth and personal development of the less privileged. She is a wife, mother, enjoys spending quality family time, travelling and dancing.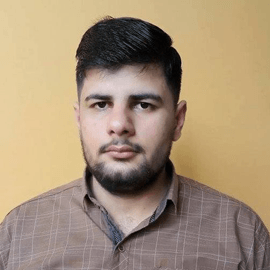 Mr. Abdul Subbooh Danyal
Software Developer
Abdul Subbooh Danyal is a Software Developer at BOHEMIAN SMARTLYTICS LIMITED. In this role, he is responsible for the entire development of SmartHIV Solutions package. He is also managing other team members.
Abdul Subbooh Danyal is also studying MSc in Information Security at MCS, NUST.
Prior to joining Bohemian Smartlytics, Abdul Subbooh has been working as a Team lead in Babios Ltd. His field of expertise is developing analytics systems and e-commerce stores.
Abdul Subbooh holds BS in Computer Science from (SEECS, NUST). He likes to participate in the Social Hackathons, where they develop apps for civic problems. In extracurricular activities he likes to play cricket and jogging.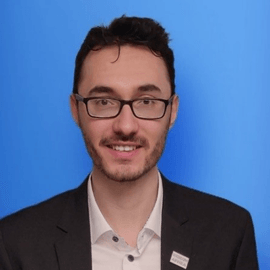 Usame Yakutcan, Ph.D.
Research and Development Officer
Usame is responsible for the management of research and development activities for product/service development and improvement in BOHEMIAN SMARTLYTICS LIMITED (BLS). He is a simulation expert and specialised in operational modelling of patient and disease pathways (e.g. COPD, HIV, Diabetes).
Usame is currently a Research Fellow in Operational Research at University of Hertfordshire (UH). Before joining UH, he provided consultancy services and training for about two years as a sole trader, RABEC Business Solutions. RABEC`s services varied from academic, engineering to business topics. He has carried out many projects with production and service industries for supporting decision-makers to increase efficiency in Turkey and UK.
During his PhD, he developed a decision support tool to improve the management of COPD patients, which he defended in 2020 at UH. His PhD period was quite intense but colourful, where he worked, studied, and volunteered for UK charities (befriending, mentoring, tutoring). He has a multidisciplinary knowledge, including operational research, statistics, health economics, and data modelling methods, particularly applied to healthcare management. He is passionate to learn and solve problems. Usame holds a BSc in Industrial Engineering (Gazi University, Turkey) and an MSc in Engineering Management (Brunel University, UK). He is an Associate Fellow of Higher Education Academy (AFHEA). He likes playing and watching football, attending live events (e.g. theatre, concert, sport), and trekking.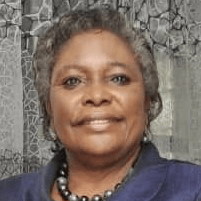 Nneoma Idika, Ph.D.
Middle East/Africa Sales Director
Nneoma is the Director for Africa and Middle East for BOHEMIAN SMARTLYTICS LIMITED. In this role, she is responsible for BSL's activities around presenting Smart HIV Solutions (a Clinical Decision Support System) for holistic disease management to Clinicians, Researchers and Policy makers in Africa and the Middle East. She is also responsible for conducting trainings and capability building.
In addition to being a part of BSL, Nneoma serves in different capacities on projects, NGOs, boards and advisory councils specifically around Global hygiene, childhood infectious diseases and other related topics in Medical Microbiology.
Prior to these engagements she worked at the Nigerian Institute of Medical research in Lagos, Nigeria where she had several roles including that of Chief Medical Laboratory Scientist, Chief Research Fellow, Deputy Director Research (Microbiology), and Head, Department of Microbiology from which she retired in 2013. She also served as an independent consultant for WHO and UNICEF. Her research interests are identifying microbial agents of diarrhoeal and acute respiratory infections in Children under 5years; intervention strategies to reduce these disease burden. Also, preventive measures which include improving hygiene practices, advocacy, and enlightenment campaigns for which she received several grants. She has over 40 publications in peer reviewed journals and several papers presented at scientific conferences and seminars around the world. She is also a member of several professional bodies.
Nneoma achieved her FIMLS, MSc and PhD in Medical Microbiology from the University of Lagos. She is married with children and grandchildren. She enjoys travelling, taking long walks, baking, and getting involved with activities that involve vulnerable children.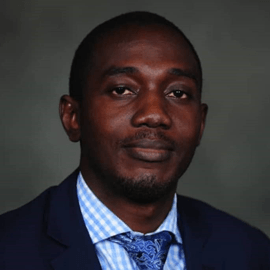 Dr. Adekunle Adeoti
Clinical Innovations Director
Dr. Adeoti is a Physician and Senior lecturer at the Ekiti State University Teaching Hospital, Nigeria. He is keenly interested in research, training, and patients care. His vast experience and knowledge in HIV management spans two decades. As a pulmonologist and HIV specialist, he constantly encounters challenges in the care of PLWH and is always seeking novel approaches to their care.
Kunle is a graduate of the University of Ilorin (MBBS), Nigeria and a Fellow of the West African College of Physicians (FWACP) as well as the National Postgraduate Medical College of Nigeria (FMCP). He has attended international trainings and conferences in the field of Respiratory and HIV medicine. He is a member of several international and local scientific organizations where he has made significant contributions. He has also presented articles in international conferences and published in high impact journals.
He is interested in innovative ways of generating ideas towards the reduction of infectious disease in Africa and the prevention of the transmission on an international scale. He strongly believes in making local relevance and global impact using technology to improve patients' treatment outcomes and satisfaction. Kunle is married to Oluwatomi and they are blessed with two children.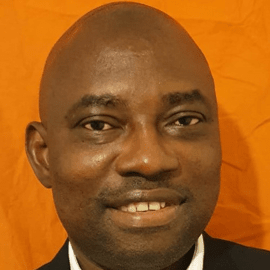 Mr Jare Adeniji
Investor Relations and Business Development Lead
Jare is the Investors Relation and Business Development Lead at BOHEMIAN SMARTLYTICS LIMIT and is also involved in strategy development.
He is a fully qualified member, Association of Chartered Certified Accountants (ACCA) and has many years of experience in various capacities in both public and private sectors. He had worked as a Business Development Officer, and as a Finance Analyst in the banking sector in Nigeria before moving to the UK. He spent seven years at the London Fire and Emergency Planning Authority working as a Finance Business Partner, and Finance Functional Analyst. He later worked with the Network Rails as a Functional Analyst, and with the Milton Keynes Council as a Business Analyst.
Jare holds a B.Sc. in Statistics from the University of Ibadan, Nigeria and an M.Sc. in Information Systems from Edinburgh Napier University, Scotland.
Jare enjoys meeting new people, travelling, sports and discussing current issues.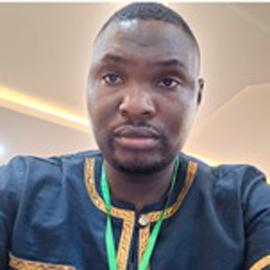 Mr Benjamin Ilesanmi
R&D and Publications
Benjamin Ilesanmi is a Data Insight & Intelligence Scientist at Bohemian Smartlytics Limited. He is responsible for quantitative and qualitative research, evidence-based research development and support for scientific publications. He is also responsible for operational use of the Bohemian capabilities and its application as appropriate to generate outputs for use in research and development activities. Prior to his position in BSL, he was a social research and data analyst and he has functioned as a data manager and analyst for CARTA Fellows (Consortium for advanced Research Training in Africa), Independent Data Quality Assessor for Hanoiva Limited and Search For Common Ground, Qualitative Data Consultant for BBC Media Action, Research Assistant for Center for Research Evaluation and Resources Development (CRERD), Consultant for Geospatial Data Mapping for Jhpiego, Training and Technology Administrator for Catholic Relief Services and Society for Family Health. He has bachelor's and master's degree in the Department of Demography and Social Statistics Obafemi Awolowo University Ife. His areas of research interest are Ageing, Population and Environment, Migration and Sexual and Reproductive Health. He is currently a Ph.D. Fellow in the Department of Demography and Social Statistics. He is a young scholar with few scientific publications in reputable journals. He aims at developing both technical and writing research skills. He enjoys exploring data, self-development, traveling and watching movies.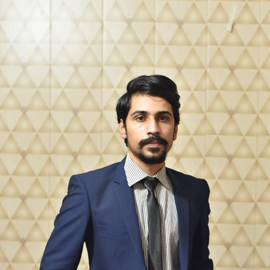 Mr Khezar Kamal
Flutter Developer
Khezar Kamal is a Flutter Developer at Bohemian Smartlytics. In this role he is responsible for Mobile Application Development for Bohemian Smartlytics. Work history includes expertise in Android Development and Flutter Development working in Multinational Companies developing Mobile Application Solutions. Khezar Kamal holds BS in Software Engineering from Institute of Management Sciences.He is Interested in exploring new technologies and development practices, pushing towards innovation and creativity.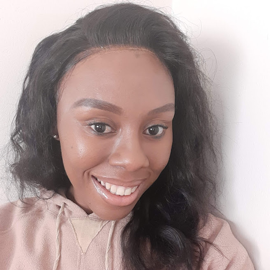 Ms Mosele Senoko
Clinical Solutions Representative
Mosele is Bohemian Smartlytics limited's Clinical Solutions Representative for Southern Africa and Nurse Clinician Based in Pretoria, South Africa. Work experience in both private and public sector. Qualification Majors General Nursing Sciences, Psychiatric Nursing, Community Nursing and Midwifery. Areas of expertise over the past 5 years mainly HIV management in various disciplines, namely, TB, maternal and child care and sexual and reproductive health. Has successfully lead teams in Private sector, NGOs and Public sector with vast ability to render patient care on in patient and outpatient basis, health assessments and care plans, clinical procedures and scientific nursing process and dynamics that revolve around patient care are many of her current skills. Recently played a major role in the COVID disaster plan in patient care in both private and public sector. Private groups worked for namely Mediclinic, Life Health Care, Netcare and Intercare, experience in working in primary health care facilities in public sector right through to academic hospital and therefore has a great understanding of different levels of patient care and referral systems. She is innovative and passionate about HIV developments and research, teaching others on innovative healthcare solutions, outgoing and loves to travel.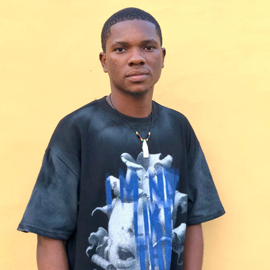 Mr Gab-cliton Offor
Patient Solutions Executive
Gab-cliton Offor is a Patient Solutions executive at Bohemian Smartlytics Limited. In this role, he is responsible for managing the Bohemian Smartlytics mobile application and creating a patient and Bohemian Smartlytics relationship. Prior to joining Bohemian Smartlytics, Gab-cliton has worked in different NGOs implementing HIV/AIDS Intervention in Nigeria. Gab-cliton has a Diploma in Quantity surveying but currently studying Information Technology in National Open University (NOUN). He aims to build himself around patient and service providers relationship and solutions strategy to promote the Bohemian Smartlytics business. In extracurricular activities, Gab-cliton participates in community organising activities and love video games.