We
explore and exploit
the full extent of technologies
in bringing
Innovative
smart solutions
to
everyone​
What we do
At Bohemian Smartlytics, we help people living with HIV have a better life with our entirely new approach to health. We develop research-based solutions by deploying, utilizing and managing unconventional, innovative and AI-powered smart technologies.
Bohemian Creed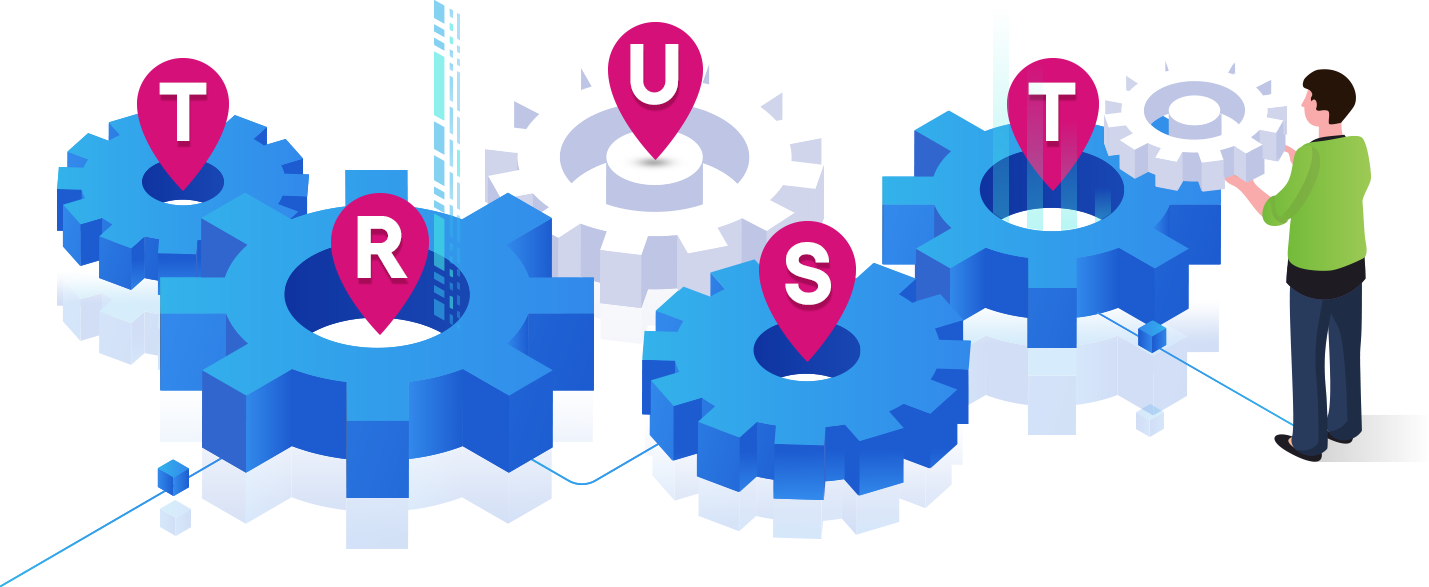 Our Value
Today and always, we give our best
Respect each other
Unstoppable passion
Steadfast unity
Together we keep winning
SmartHIV Solution
SmartHIV Solution, an AI powered game changing technology for a holistic HIV disease management, made up of five products with a focus on patients.
SmartHIV
Clinician
Supports clinicians to provide the best possible treatment outcomes with all disease related complications for their patients, i.e., treatment strategies personalized and made precise for their patient.
BSmart
Chart App
Supports HIV patient's day to day management of their disease, e.g., adherence, nutrition, cognitive, emotional support, medication management, social discussions and the ability to connect with their clinicians in real time.
SmartHIV
Manager
Supports HIV service managers in better planning of services and public health programs and identifying patient needs. Policy makers can establish needs at local, regional and national level.
HIV
Smartlytics
Supports HIV practitioners by streamlining the process of collecting and analysing massive amounts of data via an EMR integrated advanced analytics and visualisation platform.
SmartHIV
Trialist
Supports clinical researchers in academic or private organizations in HIV patient recruitment, retention, engagement and getting newly innovative products to patients through clinical trials.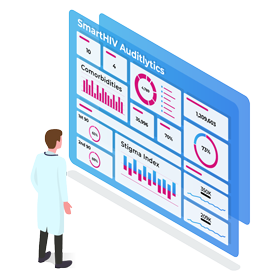 SmartHIV
Auditlytics
Supports HIV practitioners in monitoring and evaluating patient and service outcomes in real-time from patients using the BSmart Chart app, e.g., medication adherence, retention in care, and stigma and discrimination.
Testimonies
What our clients say about Bohemian
The care, treatment and support for people living with HIV has tremendously changed here in Jos, Nigeria, I know it will soon be worldwide – thanks to great innovative ideas by Bohemian Smartlytics. I cannot stress the importance of SmartHIV Solution for day-to-day decision making, which has made a positive impact on the management and planning of our HIV service.
SmartHIV Manager has revealed many hidden knowledges about our service and what improvement strategies to put in place to improve the standard and process of care. Without the evidence generated by SmartHIV Manager, it would have been impossible for us to better understand the interventional affects in our care system, and the needs of our local HIV population.